Delicious New Orleans
Fortunately, I only stayed three days in New Orleans otherwise my (almost) perfect bikini shape would have been in serious danger. If you like hearty food New Orleans will be a foodie paradise. New Orleans is one of the few US cities with a unique culinary culture. Most of the restaurant serve creole or cajun cuisine. The cajun cuisine is a so called rustic cuisine with Gumbo as a typical dish and the creole cuisine is more adapted to the upscale French cuisine.
During our three day stay we literally tried everything from traditional to modern and felt like indulging in foodie heaven.
Breakfast: Stanley, 547 St Ann Street
The traditional Stanley is located just next to Jackson Square in the ground floor of the Pontalba building. Its breakfast menu is relentlessly hearty but as I already told one doesn't come to New Orleans to eat light. The Bananas Foster French Toast was then even better than my highest expectations. The only negative was that the filter coffee – not my taste at all. Never mind, who wants coffee when one gets ice cream for breakfast?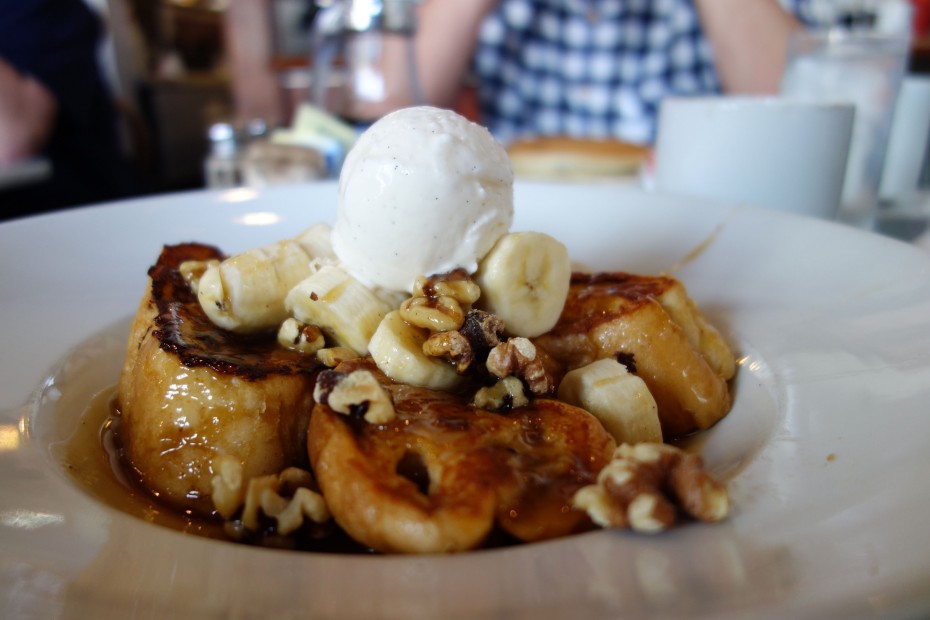 In between: Bittersweet, 725 Magazine Street / Sucré 3025 Magazine Street
After such a hearty breakfast I don't need lunch at all. However, we like sweets don't we? There are two great pastry's that I really liked. The Bittersweet also offers free Wi-Fi and some comfy chairs & tables – the perfect place for a little rest (when it's raining)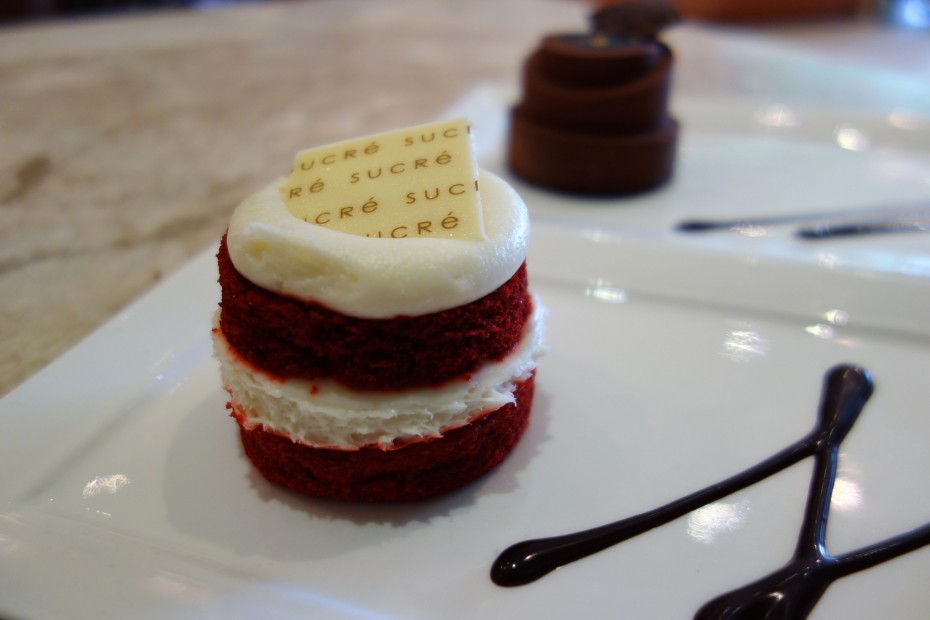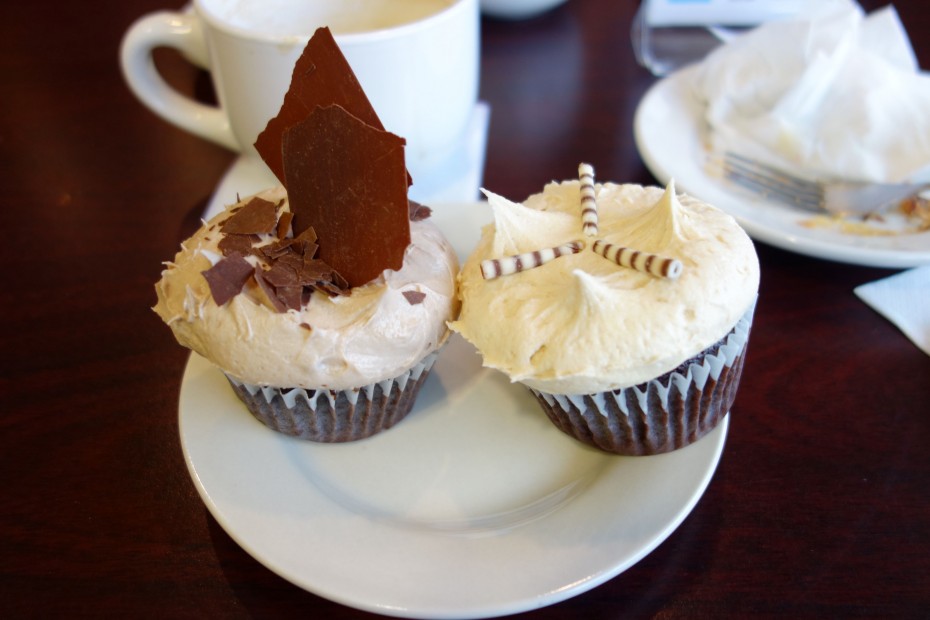 Apéro: Sylvain, 625 Chartres Street
Sylvain is a great place to start the evening in New Orleans style. This restaurant/bar is an example of historic French Quarter ambience done right. It's even tricky to find the entrance as it's some kind of back door only. I felt totally hip to order a drink at the bar and had the impression that Louis Armstrong will accidently appear next to me. An early evening drink can be dangerous therefore, I recommend to order along the tasty Sothern Antipasti Plate (17$).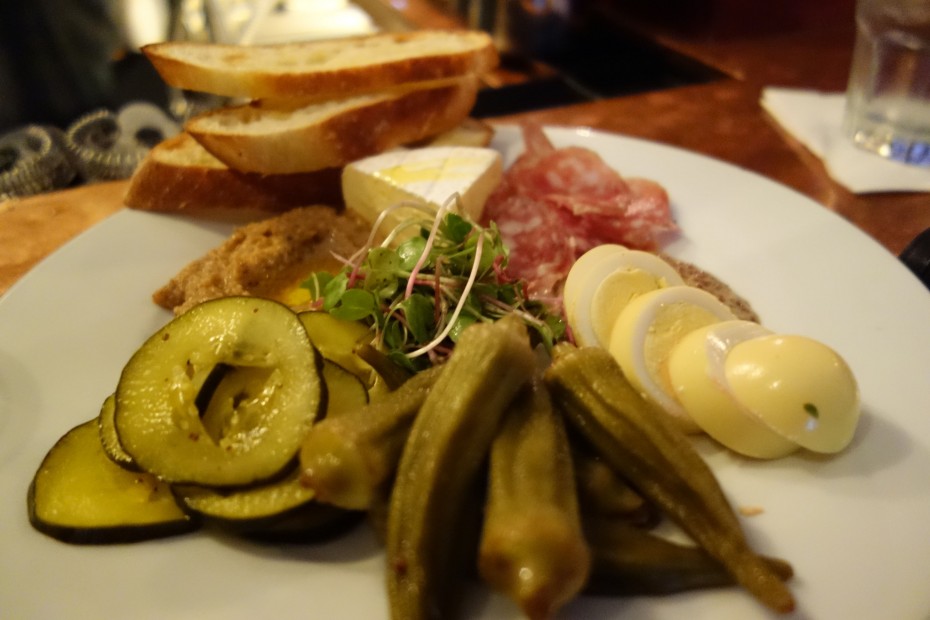 Dinner: Cochon, 930 Tchoupitoulas Street

Cochon is all about pork – or rather a variety of cajun-style pork. We arrived without reservation and were lucky to wait 30 minutes "only" and then got a seat next to the kitchen. That wasn't the best place but we could observe how the cooks prepared the dishes. However, if you prefer to eat at a normal table I recommend to reserve in advance. The menu offers along with the meat also a variety of small plates and sides.
I was brave and ordered as starter fried alligator. I had the impression that it tastes like a mix of chicken and calamari. I have to admit that this wasn't my favourite dish during this three days however, it was the most adventurous one. As main course I had the Louisiana Cochon which was delicious.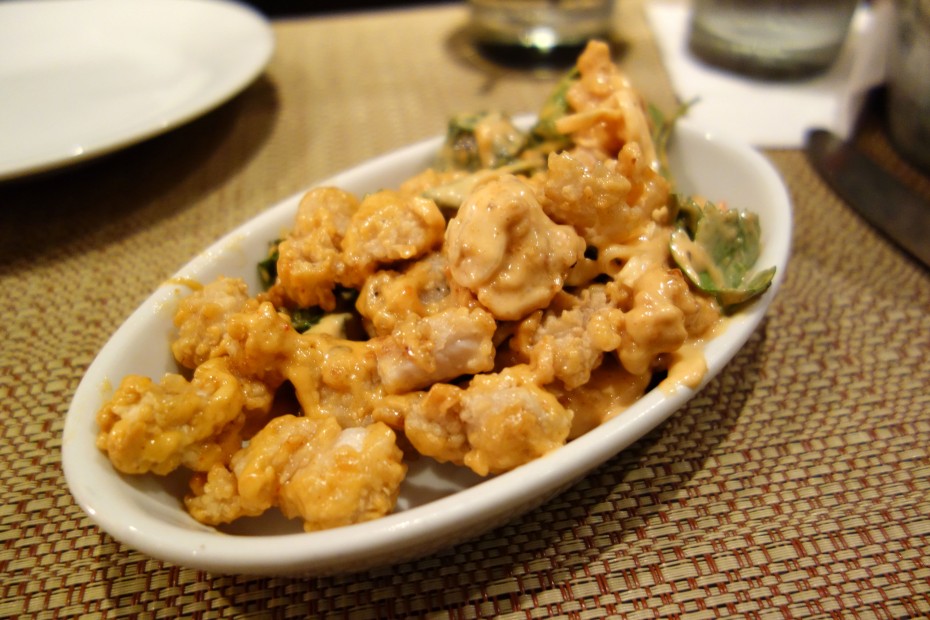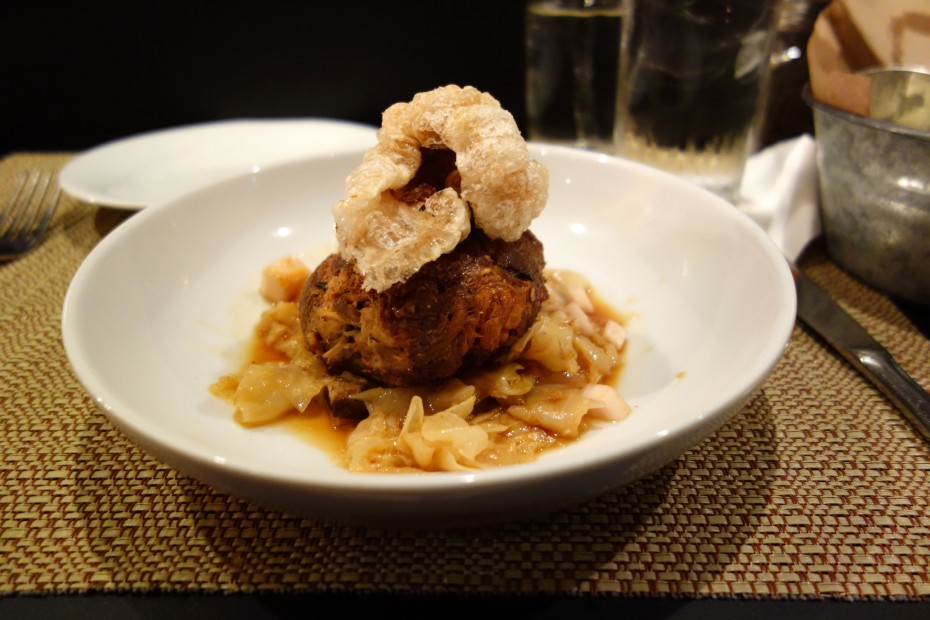 Late night drink:

We ended the day with a drink in the legendary French 75, an elegant venue with antique décor. I totally loved the look of this bar. Just tell the barkeeper in which mood you are and he will mix something faultless.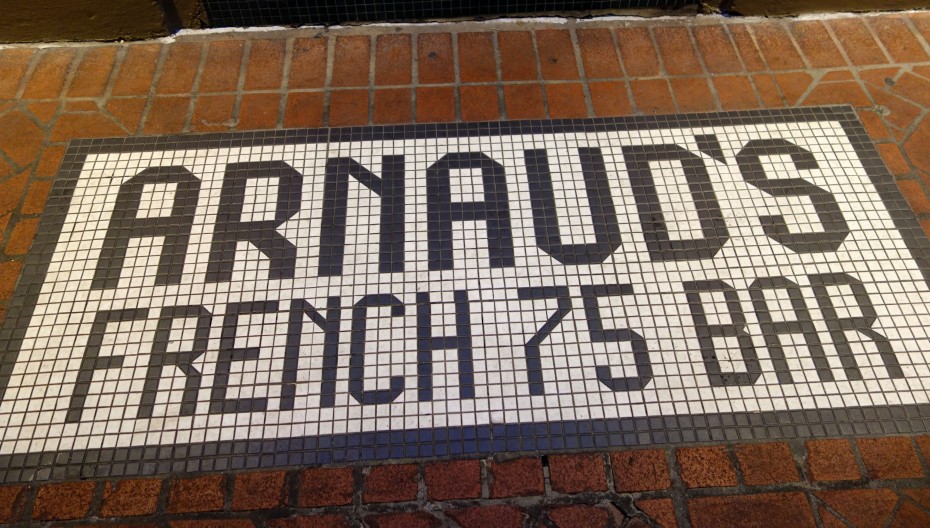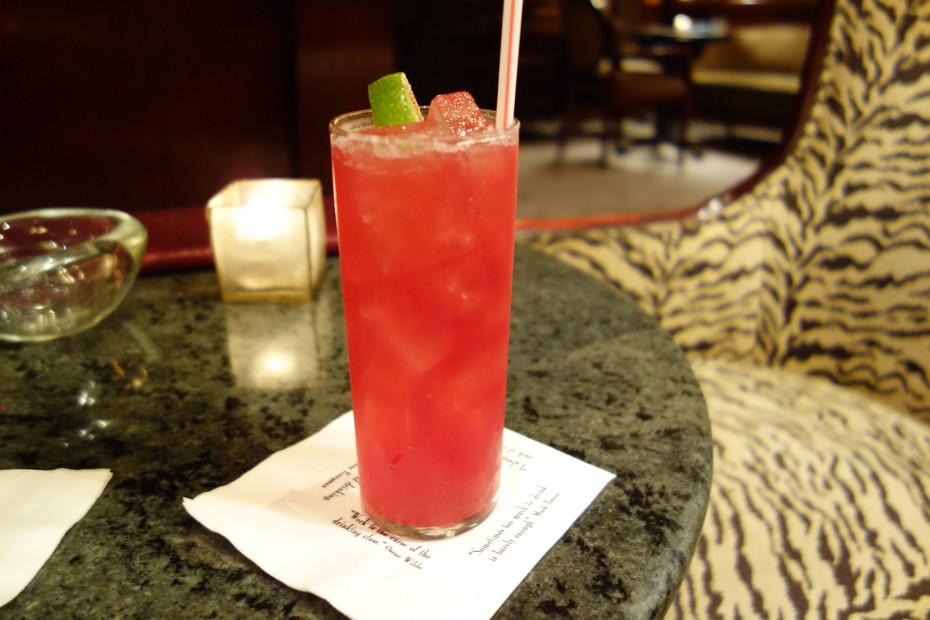 Enjoy your meal!